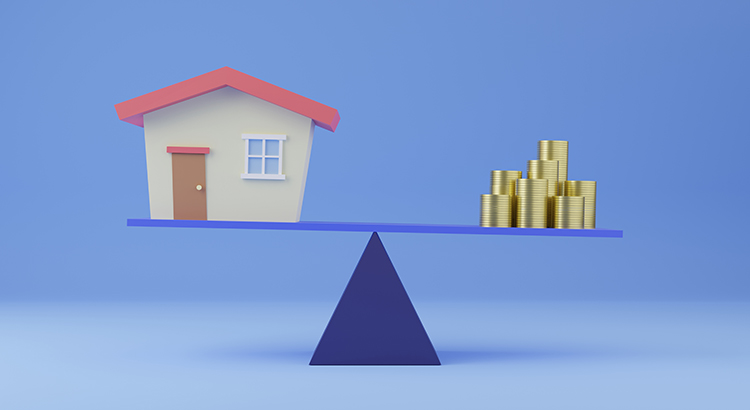 The real estate market was on fire during the second half of 2020. Buyer demand was way up, and the supply of homes available for sale hit record lows. The price of anything is determined by the supply and demand ratio, so home prices skyrocketed last year. Dr. Lynn Fisher, Deputy Director of the Federal Housing Finance Agency (FHFA) Division of Research and Statistics, explains:
"House prices nationwide recorded the largest annual and quarterly increase in the history of the FHFA Home Price Index. Low mortgage rates, pent up demand from homebuyers, and a limited housing supply propelled every region of the country to experience faster growth in 2020 compared to a year ago despite the pandemic."
Here are the year-end home price appreciation numbers from the FHFA and two other prominent pricing indexes:
The past year was truly a remarkable time for homeowners as prices appreciated substantially. Lawrence Yun, Senior Economist at the National Association of Realtors (NAR), reveals:
"A typical homeowner in 2020, just by being a homeowner, would have accumulated around $24,000 in housing wealth."
What will happen with home prices this year?
Many experts believe buyer demand will soften somewhat as mortgage rates are poised to bump up slightly. Some also believe the inventory challenge will ease as more listings come to market this year.
Based on this, most forecasters anticipate we'll see strong appreciation in 2021 – but not as strong as last year. Here are seven prominent groups and their projections: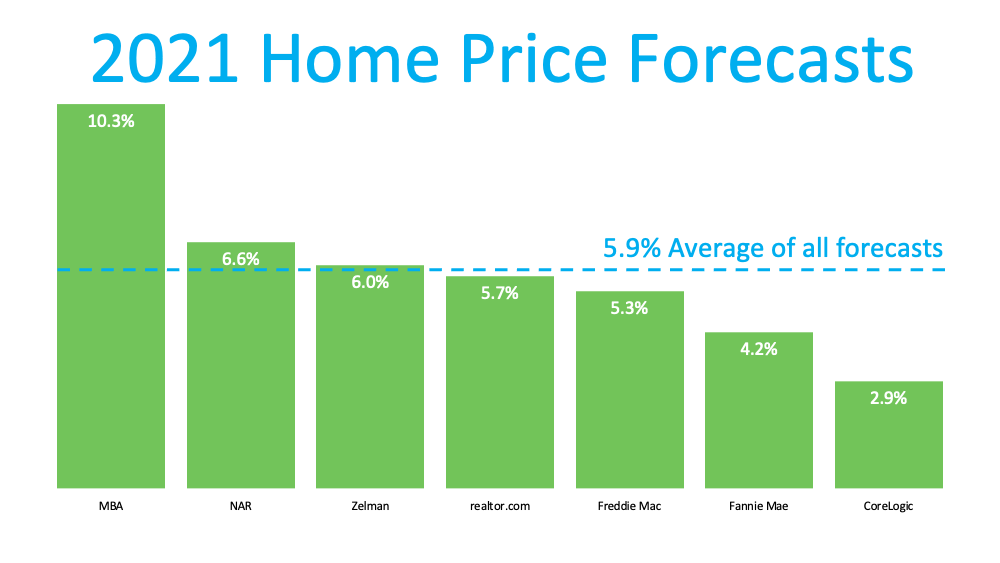 Bottom Line
Home price appreciation will be strong this year, but it won't reach the historic levels of 2020. Let's connect if you'd like to find out what your house is currently worth in our local market.