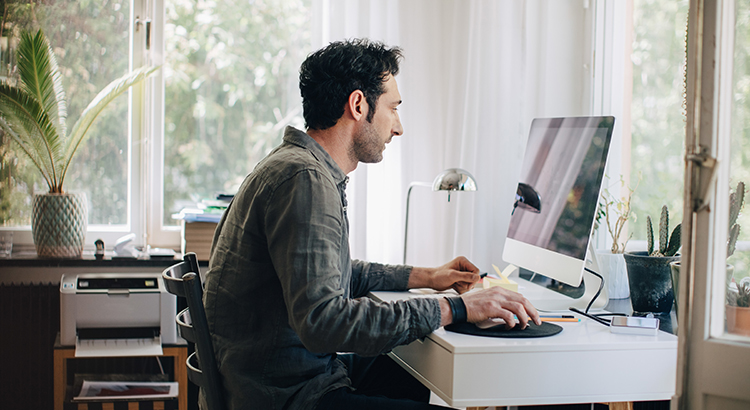 "As more companies have been embracing remote work, buyers are driving demand for houses with home offices higher. Homes featuring the term 'office' are selling 9 days faster than the overall housing inventory."
With today's increasing demand for home offices, it's a great feature to highlight within your listing if you're selling a house that may meet this growing need. From bright natural light with large windows to built-in bookshelves or a quiet and secluded atmosphere, whatever makes your office space shine is worth mentioning to buyers when you're ready to list your house.
Ratiu concludes:
"For housing, the continued increase in the share of remote workers implies that demand for homes with offices or dedicated work spaces will continue to increase. The current coronavirus pandemic offers a dramatic indication of the fact that companies and employees will have to develop plans and clearer policies for remote work beyond the current crisis."
Bottom Line
Remote work may become more widely accepted as this current crisis teaches businesses throughout the country what it takes to function virtually. So, what seems like a business challenge today may be more of the norm tomorrow. With that in mind, if you have a home office, your house may be more desirable to buyers than you think.