A loaf of bread used to be a nickel. A movie ticket was a dime. Not anymore. Houses were also much less expensive than they are now. Inflation raised the price of all three of those items, along with the price of almost every other item we purchase.
The reason we can still afford to consume is that our wages have also risen over time. The better measure of whether an item is more expensive than it was before is what percentage of our income it takes to purchase that item today compared to earlier. Let's look at purchasing a home.
The COST of a home is determined by three major components: price, mortgage interest rate, and wages. The big question? Are we paying a greater percentage of our income toward our monthly mortgage payment today than previous generations? Surprisingly, the answer is no.
Historically, Americans have paid just over 21% of their income toward their monthly mortgage payment.
Though home prices are higher than before, wages have risen as well. And, the most important component in the cost equation – the mortgage rate – is dramatically lower than it was in the 1970s, 1980s, 1990s, and 2000s.
Today, according to the latest
Home Affordability Index
just released by the National Association of Realtors, Americans are paying 17.4% of their income toward their mortgage payment. That is much lower than the 21% average previous generations have paid.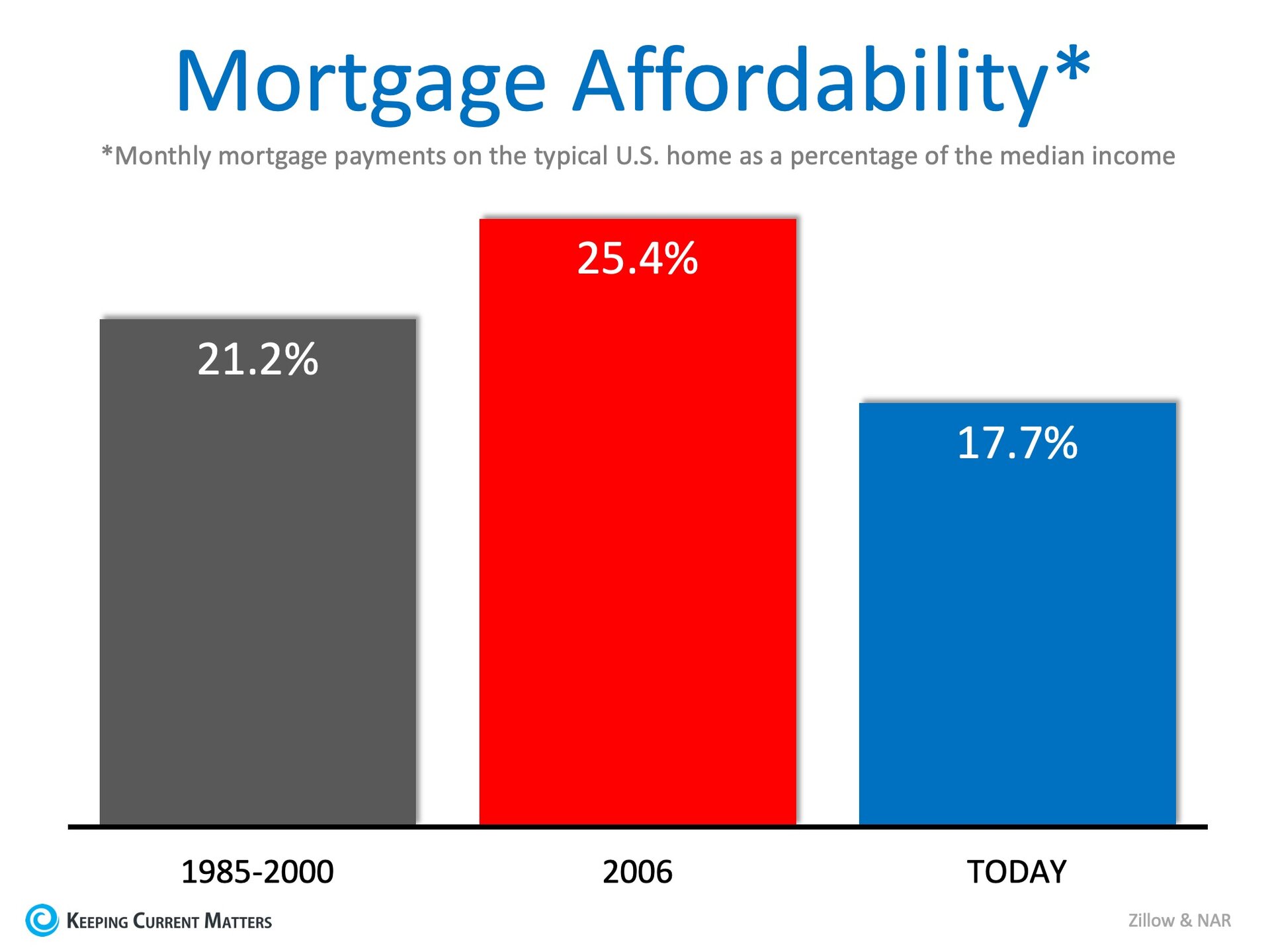 Bottom Line
The cost of purchasing a home today is a bargain compared to previous generations when we look at it from a percentage of income basis. However, with mortgage rates expected to increase and home prices continuing to appreciate, that will not always be the case. Whether you are buying your first home or looking to move-up to a more expensive home, purchasing sooner rather than later probably makes sense.